Keepin' It Glassy Brand Project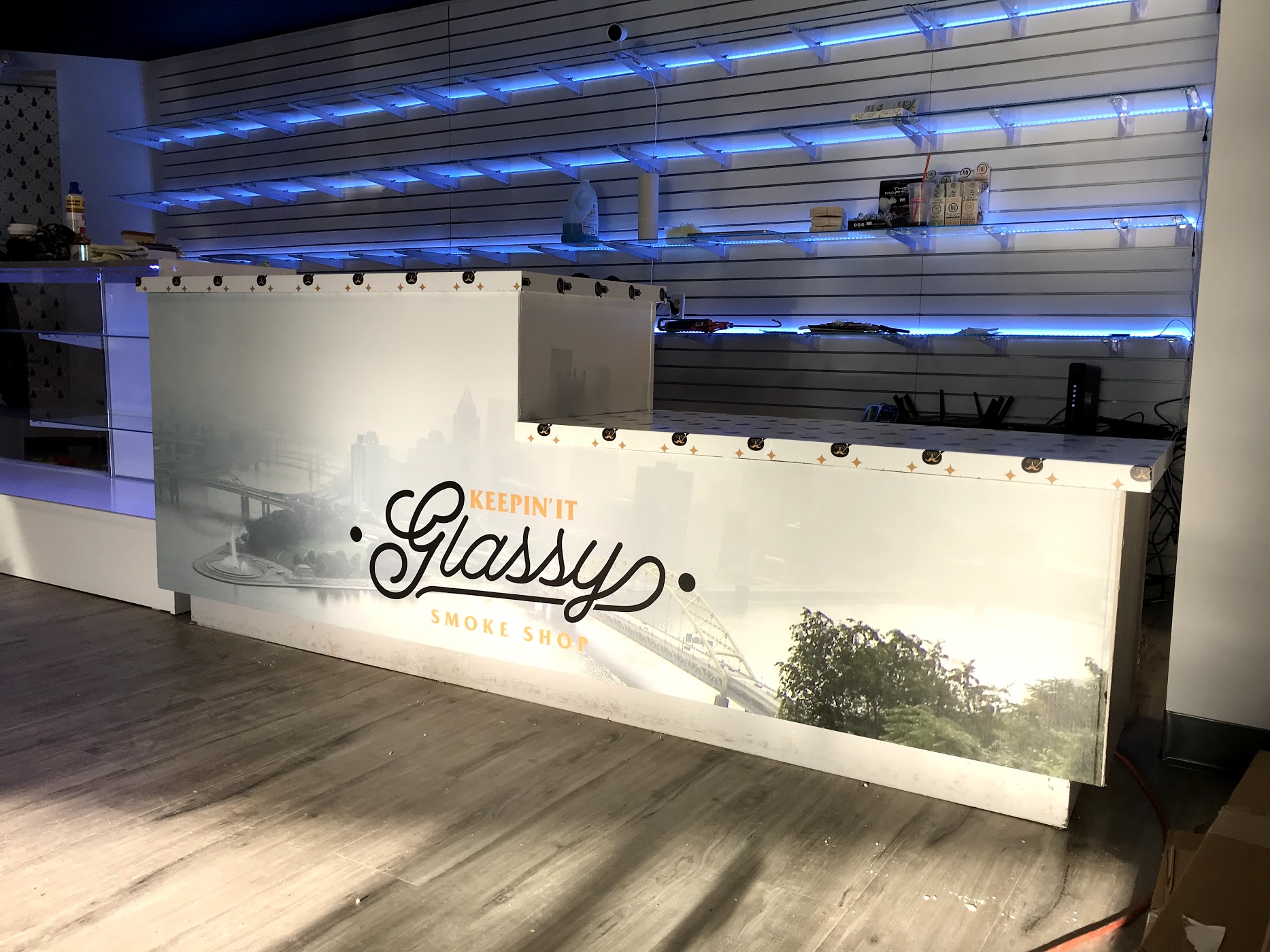 collab with Some Good Print
A new Smoke and Glass Shop had an idea for their name (Keepin' It Glassy), a vision for their store and they left the rest up to us.
CHALLENGE
Our competitive research showed us one thing major thing, both locally and nationally, Head Shops tend to have a lazy approach to the branding of their business and locations.
Keepin' It Glassy is situated on a busy road in an affluent neighborhood just outside of Pittsburgh where a lot of high end retailers are located. With a focus on the customers, their vision to make Keepin' It Glassy an outlier was to replicate the environment and experience from the high-end retailers they are now neighbors with.
OUR APPROACH
Create an identity reminiscent of these high-end retailers while staying true to the fun and whimsical edge of a head shop. Pittsburgh was once known as the Smokey City and our approach was to create a brand with the look and feel of that era blended with the styles and trends of today.
If you enjoyed the project or have any questions, let's talk!